Truck Driver Home Time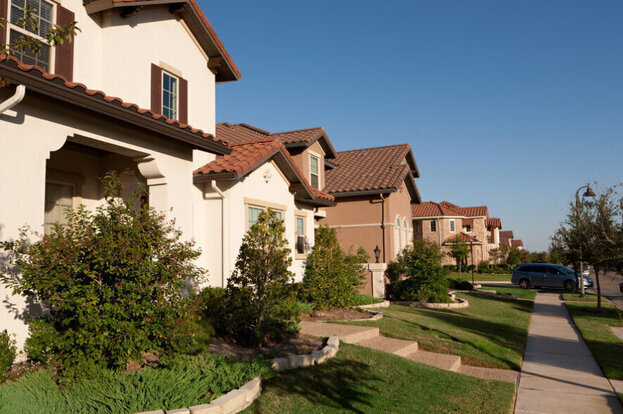 It's where your family and friends are. It's where you feel you belong. It's where your heart is. It's the place that makes you feel happy. It's home!
As the great Simon and Garfunkel sang,
Homeward bound,
I wish I was homeward bound,
Home where my thought's escaping,
Home where my music's playing,
Home where my love lies waiting silently for me.
Trucking jobs can be demanding and often take drivers away from home for long periods of time. That's why driver home time is so important to truck drivers. Not only can they spend home time with their family and friends, it also gives them time to pursue their hobbies or interests and take care of things around the house. Many trucking companies don't provide much driver home time, but Tri-National is different. Our truck drivers can stay on the road for as long as they want to, but if they want to be home, we're happy to provide very flexible home time that our OTR truck drivers appreciate.
How Long Do Truck Drivers Stay on the Road?
Typically, truck drivers spend a month to a month and a half on the road before coming home. Some like to stay out longer while others prefer to have more home time. It truly depends on the truck driver's stage of life. Maybe they're just out of trucking school, unmarried, and looking forward to being out on the open road. Maybe they have a family at home and want to be there more often to see their children play sports.
How Often Do Truck Drivers Go Home?
OTR drivers typically stay on the road for weeks at a time before going home. They cross many states and have heavier trucks. How often they get home depends on the distance they travel and when they want to be home. Tri-National is very accommodating and will work with each truck driver to make sure their needs are met.
Factors That Contribute to Home Time
There are a few different factors that contribute to home time for truckers. One is the experience level of the driver. When a truck driver first begins a trucking job career, they'll have to train under the supervision of an experienced driver. Home time will depend on the supervisor. Another contributing factor is how close the driver lives to a terminal. Living far away from one may mean less home time. Another factor to consider is the load the truck driver is carrying. Sensitive, hazardous, or oversized loads may have stipulations in the contract that limit the amount of time the driver can be home.
Apply For A Position
Tri-National is very sensitive to the home time needs of our truck drivers. One of the excellent benefits we offer our drivers is very flexible home time. With so many customers and terminal locations, truck drivers from all over the central corridor can find great career opportunities at Tri-National. We provide state-of-the-art equipment, trucks and safety measures to all of our truck drivers. We encourage you to contact us or apply online if interested!