See what TNi offers
Stay on the road as long as you want for your financial needs and come home when you need to for your family needs!
With numerous customers and multiple terminal locations, drivers from all over the central corridor will find great career opportunities at TNi. Our drivers benefit from state-of-the-art equipment, trucks and safety measures. Our fleet includes 2021-2023 Volvo trucks that provide our drivers with first-rate comfort, optimal technology and superior safety. TNi also supports it's drivers with flexible home time, excellent health benefits, paid vacation and bonus programs.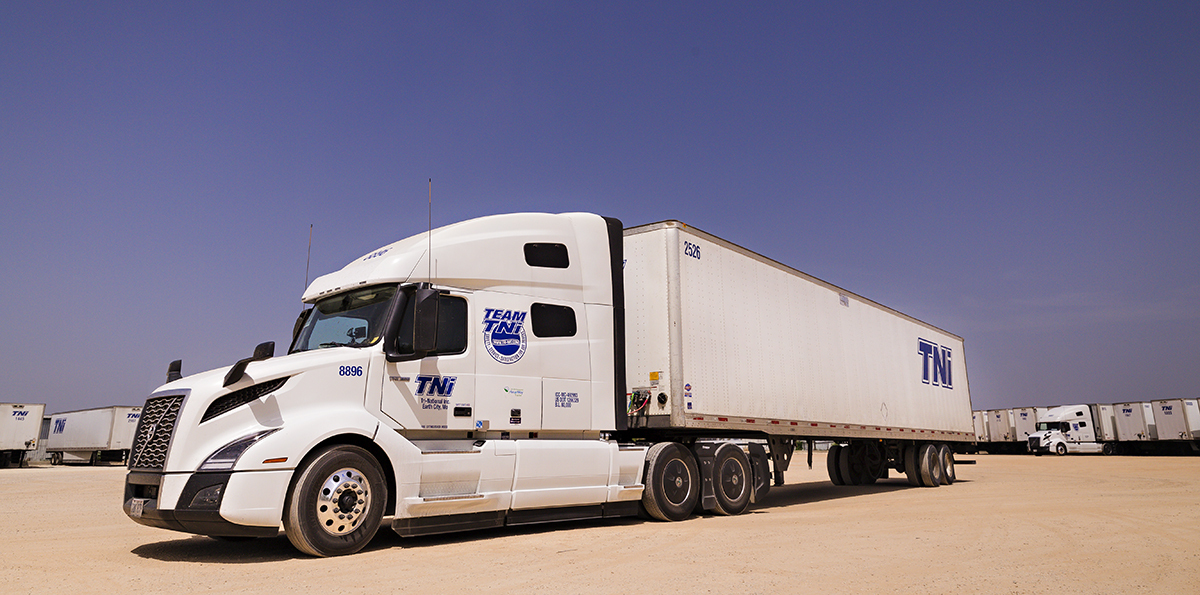 Benefits of driving at TNi
Minimum Qualifications:
Must be at least 23 years of age
Must have at least 24 months' experience driving OTR (Over the Road)
Available Bonuses:
$10,000 - Solo Driver Sign On Bonus

$25,000 - Team Driver Sign On Bonus

Monthly Safety Bonus

15 CPM Bonus for Ontario Canada (Optional for qualified drivers)

Fuel Bonus

Up to $3,500 driver referral bonus for every driver referred, NO LIMIT on drivers referred
Pay Details:
Paid loaded and empty miles

Pay for practical miles

Direct Deposit


Paid weekly

Paid tolls and scales
Health and Benefits:
Yearly paid vacations

Family Health, Dental & Vision

401k
Other Benefits:
2021-2023 Volvo Trucks

Refrigerators for comfort

53' Dry Van Fleet

Omnitracs System / E-Logs

90% Drop & Hook

100% No-Touch Freight

Passenger Program

Scanners inside all trucks

Dispatch Available 24/7
Get More Money, Miles & Home Time With TNi!
Apply Now & Get Lots of Miles & the Most Home Time in the Trucking Industry!
"I've been driving with TNi for 6 years. This company is the best thing that has ever happened to me. I wouldn't work for anyone else out here on the road."
Anonymous TNi Driver Survey
"TNi is the ultimate example of how you can dictate how much your paycheck is."
Anonymous TNi Driver Survey
"I hold 3 of our yard managers in high regard due to their respect and care for us drivers...they go way beyond the call of duty to make sure we are satisfied."
Anonymous TNi Driver Survey
What Do Drivers Think of TNi?