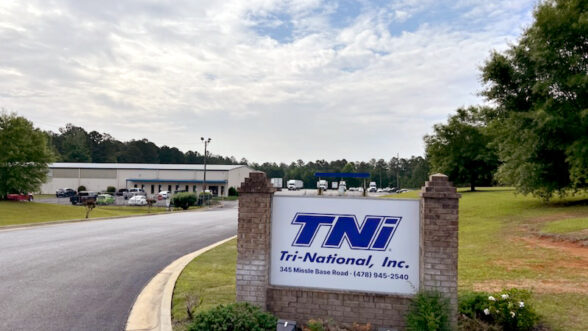 Location Details:
345 Missle Base Rd
Jeffersonville, GA 31044
Get Directions
Office & Shop Hours
Office: 0700-1700/ Monday-Friday. Shop: 0700-1700 Monday-Friday. All hours subject to change. Not open on weekends.
Drivers Lounge
Driver's lounge equipped with Computer with Printer, Bathroom, Microwave, and Refrigerator. On the other side of I-16 there is an Exxon Truck Stop with Bathrooms, Parking, Showers, and a Huddle House. There is also a hotel across from the Truck Stop should a driver need one.

Terminal Instructions For Drivers
Drivers can call the Terminal Phone Number after hours and the evening/night Dispatcher will open gate. Should drivers have any issues getting in the gate they can call Anthony at 478-484-6248 to open gate. Trailers are parked on the back 2 rows and Tractors parked on the front. On weekends, Double stack Tractors in the parking spots. Do not block fuel aisle with trailers.