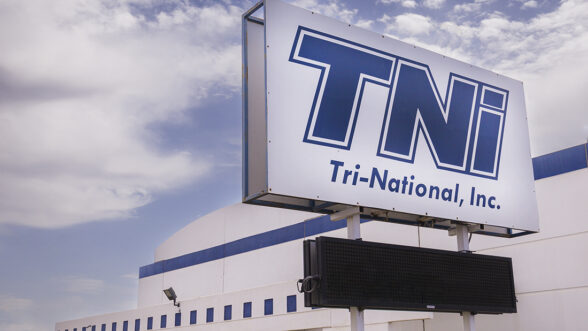 Location Details:
13703 North Unitec Drive, Laredo, TX, USA
Laredo, TX 78045
Get Directions
Open 24/7 Monday-Friday
Dispatch & Warehouse: 0700-0200 Monday-Friday. Shop Hours: 0700-1700 7 days a week. All hours subject to change.
About This Terminal
The terminal is open 24/7 all year with Dispatch/Warehouse hours being from 0700 to 0200. Our driver's lounge is equipped with restrooms, a laundry area, microwave, and a break room with cable television.
Terminal Instructions For Drivers
All drivers must make a complete stop whether bobtail or hooked to a trailer at the gate before entering or exiting yard. If entering with a loaded southbound trailer, you must complete the interchange process by parking at the trailer inspection area for a complete trailer inspection by the gate guard. If exiting the yard with a loaded trailer you must park by the guard house to let the gate guard confirm paperwork, trailer number, and seal number.