Trucking Industry Outlook 2022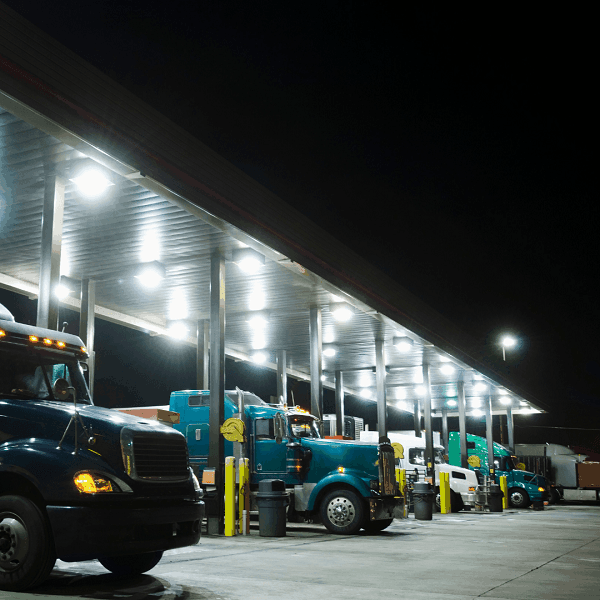 As we near the middle of 2022, we can begin to estimate how the rest of the year will look for the trucking industry and trends that may have already occurred or may soon appear this year.
While the mid and post-pandemic demand for truck capacity saw rates skyrocket, there have been some challenges in the industry that experts estimate will impact the trucking industry heavily, continually driving the need for passionate, skilled truckers, globally.
In this blog, we'll look at the top five trucking industry trends for 2022 and how you can drive with Tri-National today!
5 Trends for the Trucking Industry in 2022
Despite fleet operation and material shortage creating both a lull and a price increase in industries like construction and farming, the trucking industry has seen an increase in driver training and retention programs. Many businesses are offering increased employment incentives to boost the industry to its former glory.
Let's take a look at five top trends we can expect to see in 2022.
Increased Wages and Bonuses for Drivers
While the American Trucking Association has made claims of an 80,000-driver shortage in America, what we're actually seeing is a pay shortage for truck drivers that have resulted in, what pop-culture and the media, has now dubbed "the great resignation" for drivers all over the globe.
According to an Insider report, the take-home pay for a truck driver was around $50,000 which, when combined with long hours and limited family time, doesn't make emotional and financial sense. This is why smaller companies like TNi are offering significant driver benefits like unlimited home time,top pay and referral bonuses, and family benefits that the larger "mega carrier" companies simply can't or refuse to match.
Higher Quality Trucks & Runs
With drivers spending so much time on the road, the outlook for 2022 has now included higher quality trucks with amenities built for comfort. Any trucking companies looking to entice new drivers need to come prepared with trucks that offer drivers convenient features, as well as company practices that make a driver's run a little easier.
TNi's newer trucks are now packed with features that include refrigerators and inverters that provide a cozier feel and are able to hold fresh produce, dairy products, and other dishes for healthier meal alternatives. Tri-National also offers 100% no-touch freight as well as 90% drop and hook runs, two practices that can make day-to-day responsibilities easier to handle for their drivers.
Improved Lifestyle Benefits
Along with the desire for increased pay, drivers all over the globe are demanding improved lifestyle benefits – better health benefits, increased family time, and more vacation options.
With Covid-19 outbreak all but halting travel and shipping, many drivers got to spend more time with their family than ever before and are now making it a requirement for job searches. Smaller trucking companies like TNi pride themselves on their flexible lifestyle benefits.
As a TNi driver, you can receive:
Yearly paid vacations
Family health, dental, & vision
401k
Extended home time policy
Increased Opportunities for Women Drivers
The trucking industry has seen more women truck drivers join the workforce over the last decade – According to the U.S. Bureau of Labor Statistics, there has been an 88% increase in female drivers since 2010.
At TNi, we offer a variety of programs for women truck drivers: driver mentor programs, military veteran programs, and team driving opportunities. As trucking is our passion, we strive to continue making sure women truck drivers can navigate the industry for a successful career path.
Improved Safety Measures
2022 has also seen a phenomenal shift in safety measures for truck drivers. Smaller companies like TNi are now focusing on improved safety measures like 24/7 dispatch, incident-triggered camera systems, sensor-equipped trucks and trailers, , and scanners inside all trucks for superior and uncompromised safety for our drivers. In addition, Tri-National pays its OTR drivers for staying safe, with a monthly safety bonus program.
Become a Tri-National Driver Today!
At Tri-National, we are always looking for new or experienced drivers with a passion for travel and customized work time. For 18 years, we've been the industry leaders for offering comfortable, reliable, and quality equipment for our drivers.
If Team TNi is a good fit for you, contact us today to get started!