Terminal Spotlight: TNi San Antonio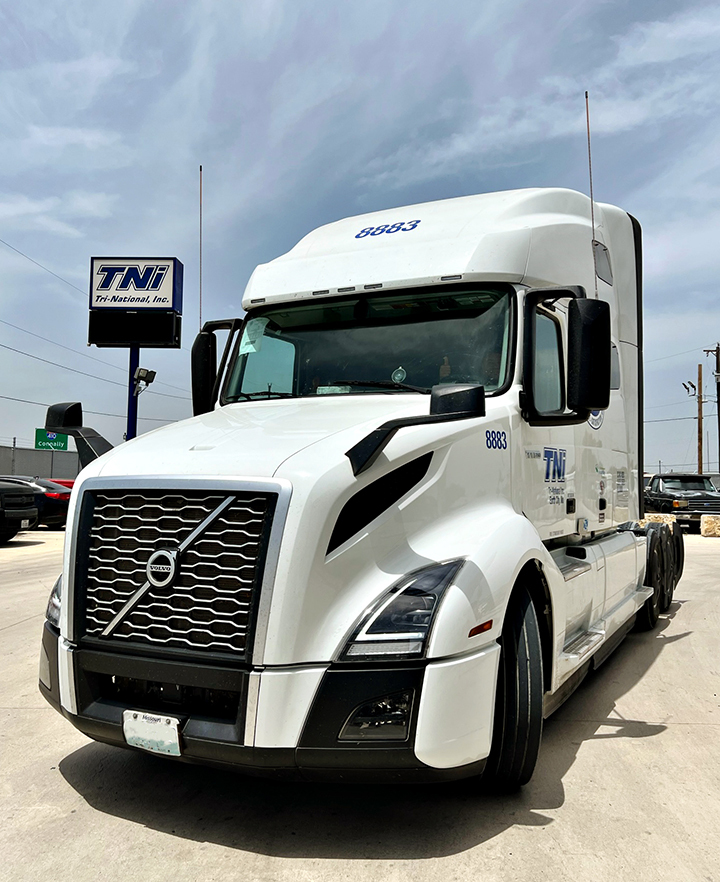 When you think of Texas, you will most likely think of the Lone Star State, or the city of San Antonio. We all know the River Walk, the Alamo, the rich Hispanic culture that we Texans call our own.
Nestled on the southside - just 15 mins from downtown - is a small gem: the Tri-National San Antonio terminal. All professional truck drivers driving for TNi should visit that terminal at least once! Strategically located off Interstate 35 south, TNI San Antonio is your one stop shop for tractor trailer needs.
So, if you are a TNi driver coming through the area, please stop by to visit the SATX team: whether its service you need on your tractor or trailer, or need to make a quick pit stop to use the facilities, grab some coffee or cool down with some refreshments from our vending machines. We are here to serve our TeamTNi truck drivers and help you out in any way we can! The San Antonio trucking terminal team can't wait to meet you.
If you are an experienced OTR driver, have your Class A CDL and are debating getting a new truck driving job, be sure to stop by Tri-National at any of our terminals! If you are in San Antonio, feel free to stop by our terminal to get a feel for TNi, talk to a recruiter, and get a tour of the facility!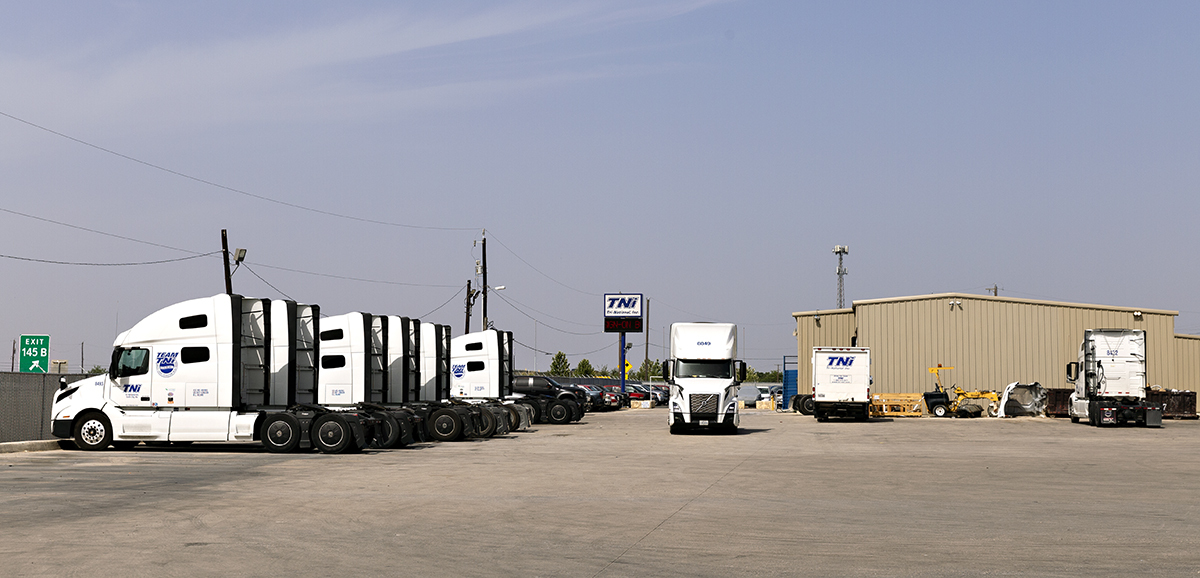 If you're an over the road truck driver, we would love to talk to you about all of the great things TNi has to offer. We are a CDL Class A trucking company that has repetitive driving lanes within the Midwest Corridor hauling all 53' ft dry van trailers. Our freight is 90% drop and hook, and 100% no-touch. We give generous home time, offer wonderful benefits, and we pride ourselves on our responsive 24/7 dispatch. Check out some more of our benefits here!
Here are a few things to remember when stopping in to visit the Tri-National San Antonio Terminal:
• Wear proper footwear in and around the tractor: no Crocs or sandals please.
• Refrain from dropping trailers in the middle of main yard.
• The San Antonio Trailer drop lot is now open!
• All parked tractors should be facing I-35.
• Enter through the ENTER ONLY entrance (signs posted).
• Exit through the EXIT ONLY (signs posted).
• Need truck or trailer service? Make sure to completely fill out DVIR
• No loitering around the shop areas.
• Throw trash away in the dumpster.
The drivers' lounge is equipped with a restroom, microwave, vending machines and a seating area with satellite television, everything a truck driver needs to have a break. We currently have 8 team members at our SATX terminal all assisting drivers in different ways!
Shop hours: 0700-2000 Monday-Friday (subject to change) Not open weekends
Office hours: 0700-1800 Monday-Friday (subject to change)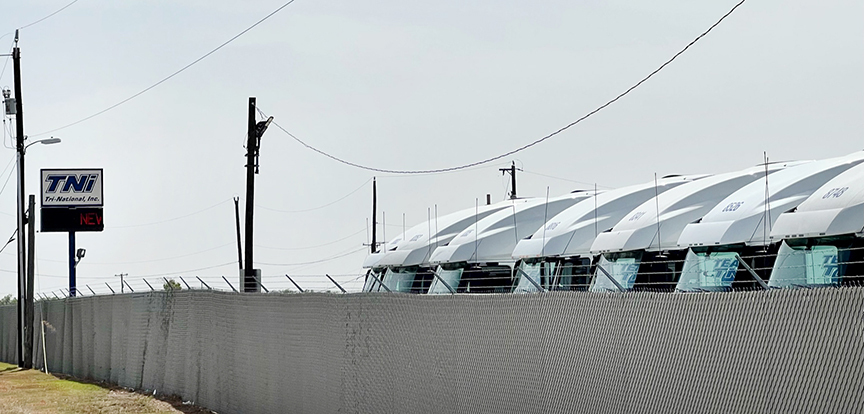 MEET THE SATX TEAM
Shop personnel:
Roger - Regional Service Manager
Michael - Shop Foreman
Armando - Lead Mechanic
Julian - Mechanic
Robert - Mechanic
AJ - Mechanic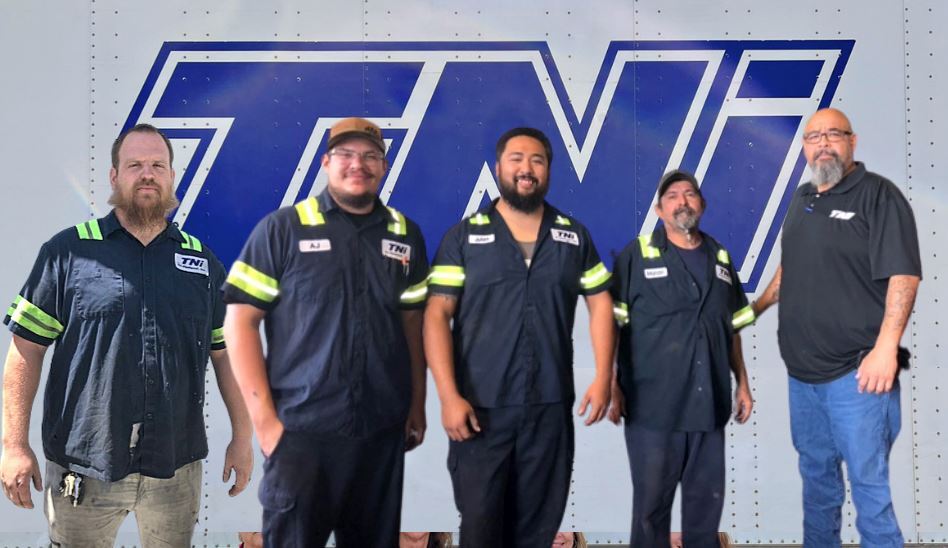 Operations Personnel:
Elijio - Terminal Manager
Armando -Assistant Terminal Manager
Belia - Recruiting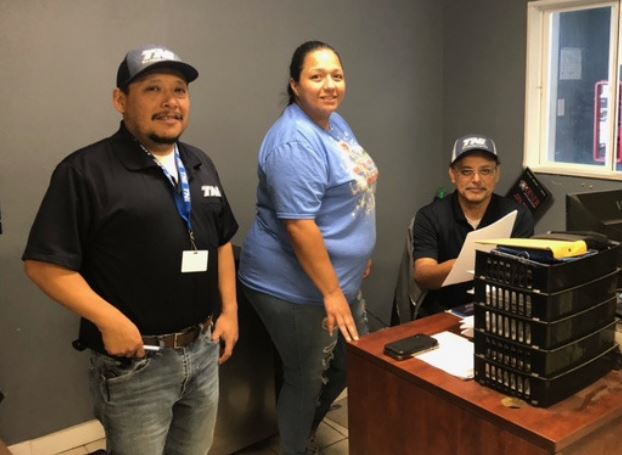 Our doors are open to truck drivers so come visit us and say hello!
Our great service starts with our great drivers!