Happy Truck Drivers Appreciation Week 2023!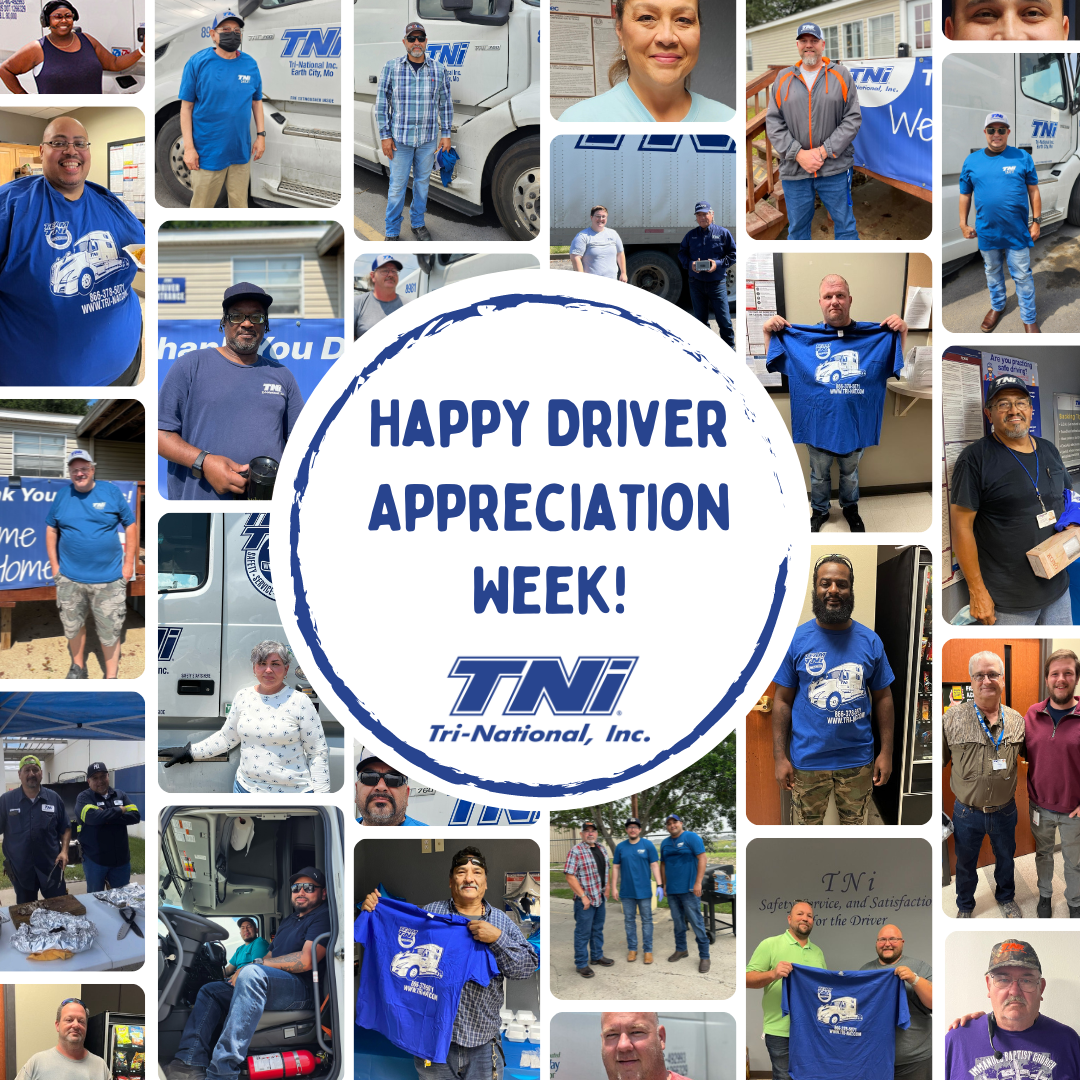 National Truck Driver Appreciation Week is celebrated every year in mid September. This is a time to show our appreciation for the hard work and dedication of truck drivers all over the country. Truck drivers play a vital role in our economy, transporting goods and materials that we have come to expect in modern life. They work long hours and often travel long distances away from their families and friends. None of the comforts we have today would be around without the work of truck drivers.
At Tri-National, we are celebrating by providing meals for the drivers at each terminal as well as a variety of gifts for them. Some of the terminals will even have food trucks! Every driver will also receive a TNi gift and commemorative t-shirt.
Here at TNi, we strive for the best possible level of safety, service, and satisfaction for our drivers as well as our customers. We cannot thank our drivers (and every truck driver) enough for their hard work and professionalism while on the road. TNi can always count on our truck drivers to get the job done safely and on time. Our operation would not be able to provide the services we do without our amazing professional drivers.
The Tri-National team worked together to create a "Thank you" video to thank our drivers and to show our gratitude for all of their hard work and sacrifices. The video features many of our corporate employees who are all a part of Team TNi. Please check out our video below!
---
The next time you see a truck driver, make sure to thank them for their hard work, professionalism and commitment to safety. Professional Truck Drivers are the heroes that keep food on our tables, stores stocked with goods, and businesses running. Drivers are truly what keeps America and our way of life moving forward!