TNi Recap: National Truck Drivers Appreciation Week 2022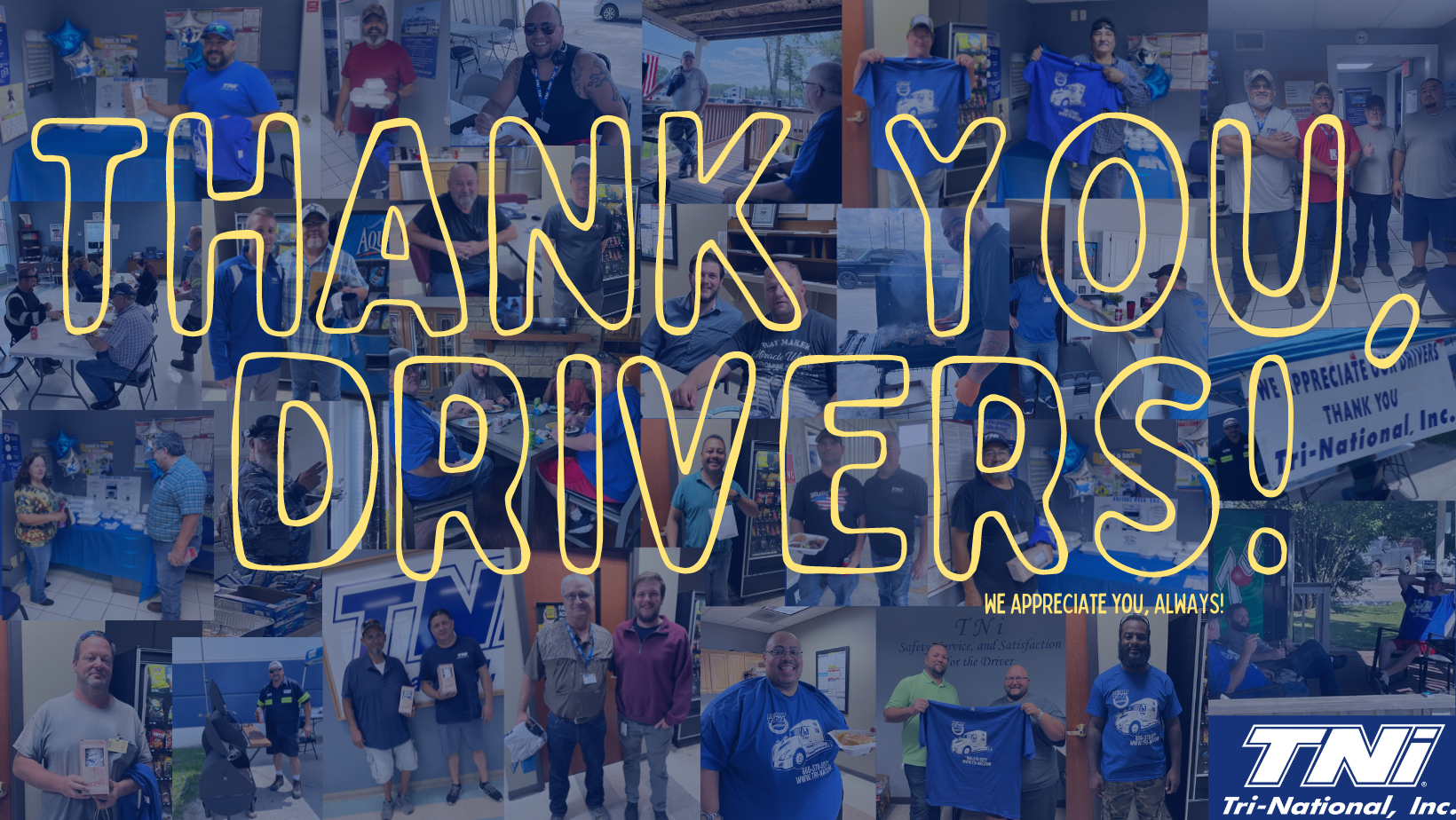 National Truck Drivers Appreciation Week 2022 was the week of September 11th-17th. Across the country all of us here at Tri-National, as well other trucking companies, truck stops, and other organizations took the time to say thank you to the men and women who Keep America Moving day in and day out. For most carriers including TNi, this year has been the first in-person Drivers Appreciation celebration since before the 2020 pandemic. At Tri-National, we take pride in our drivers and strive to make them happy, so we did what we could to make this years Drivers Appreciation event a memorable one.
Throughout the week, TeamTNi hosted giveaways, cookouts, conversations, and laughter. The giveaways consisted of a items supplied by our customers and partners, as well as items we purchased specifically for our company drivers. Some large items were raffled off to drivers, like flat screen televisions, Yeti Coolers, Dash Cams, and others smaller, such as a CV radio, headsets, and PLENTY of gift cards. Each one of our ten terminals located throughout the Midwest Corridor in Texas, Alabama, Arkansas, and Missouri, all hosted meals for drivers at least one day during the week. Every terminal offered giveaways to drivers all week, as well as offered plenty of snack options for busy TNi truck drivers. After all, professional drivers are the reason we have 70% of the goods and items in our homes.
All too often, truck drivers are looked over when it comes to our essential workers. When the United States nearly "stalled" or stopped two short years ago, truck drivers as well as healthcare workers continued to work. We love taking the time each day to thank our drivers, as well as any truck driver who is working hard out on the road. We salute your efforts, as well as your dedication to safety, service, and satisfaction, every day of the year.
Thank YOU to each and every driver, from TeamTNi!