International Women's Day at Tri-National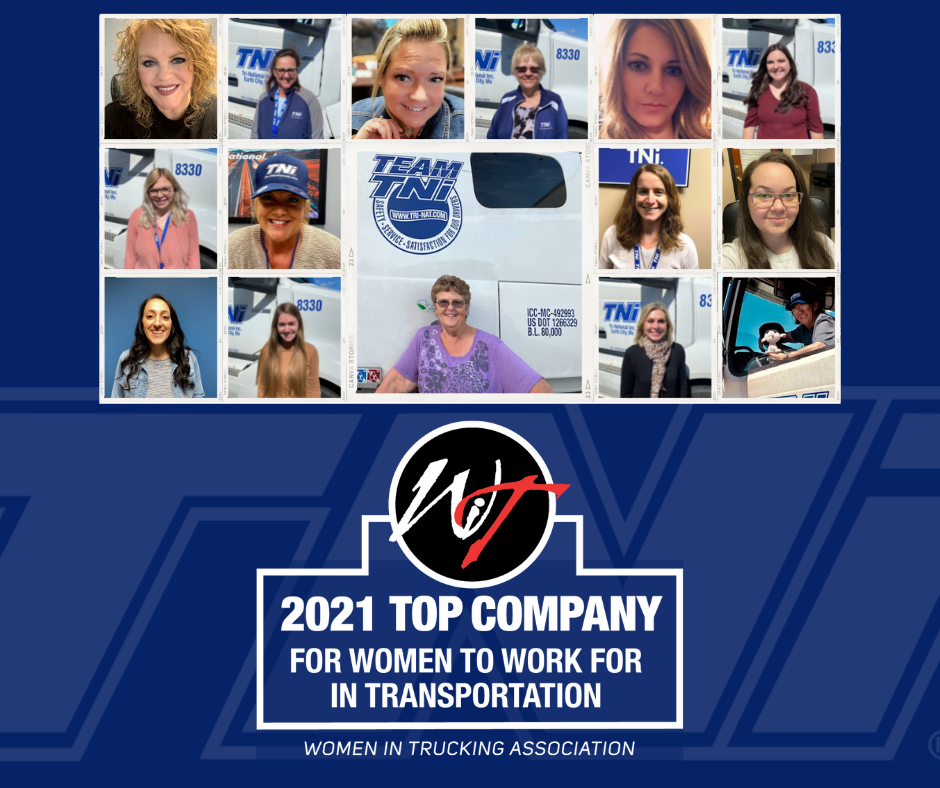 Tri-National, Inc. looks forward to taking part in the International Women's Day Celebration on Tuesday, March 8, 2022. We proudly employ skilled, professional women truck drivers who help our company achieve success on and off the road. At Tri-National, our strong cultural values have led us to be one of the best transportation companies to employ women in trucking, and on this International Women's Day, we want to recognize the many talented female truck drivers and other members of our staff who are valued as a part of our team.
Tri-National is a company that will always encourage women to join as truck drivers and transportation specialists. Through our cultural values, we believe in giving women respect and admiration for their accomplishments by recognizing them for their prosperous careers and ability to lead the company as the best in the industry! Additionally, we know that many women truck drivers have the ability to make a great impact as career-oriented individuals while at the same time, remaining focused on accommodating family needs. Tri-National is the company that provides many of those opportunities for success.
Female Truck Drivers at Tri-National
Driving a truck for Tri-National takes experience and dedication. We are proud that so many of our professional drivers are women who lead sections of our fleet with transportation across the country.
Our company encourages women truck drivers to grow and improve upon their success, as female drivers make up a large part of our staff. Because of this, Tri-National remains committed to providing the latest resources for the women on our team:
We are a proud member of "Women in Trucking," a nonprofit organization that supports women truck drivers with employment and overcoming obstacles in the field.
We are a three-time award winner as a top company for women to work for in the transportation industry.
We have a wide variety of openings for female truck drivers, with a demand for professionals and many benefits to offer for driving within our modern fleet.
This International Women's Day, we honor the many women truck drivers at Tri-National who work hard to make our company a success.
Benefits of Driving for Tri-National
Driving for a transportation provider that cares is critically important in today's industry. Tri-National makes sure that the women and men who work for us as over-the-road (OTR) Class-A CDL truck drivers receive numerous benefits as members of our team.
We provide:
Generous amounts of home time and flexible scheduling.
Financial benefits, bonuses, and healthcare plans.
Driver mentorship programming.
Team driving opportunities.
Programming for military veterans.
State-of-the-art equipment.
Learn more about the many other benefits Tri-National provides for our drivers.
Contact Us Today
Be a part of a team that values and encourages team members to be the best they can be. On International Women's Day (and every day) we ask that driven, hard-working women apply to join Tri-National and continue to grow our presence as an industry leader. In return, we will provide you with exceptional benefits to enjoy a fulfilling career.
Contact us to apply for an open position, today!