Import & Export Consultancy Services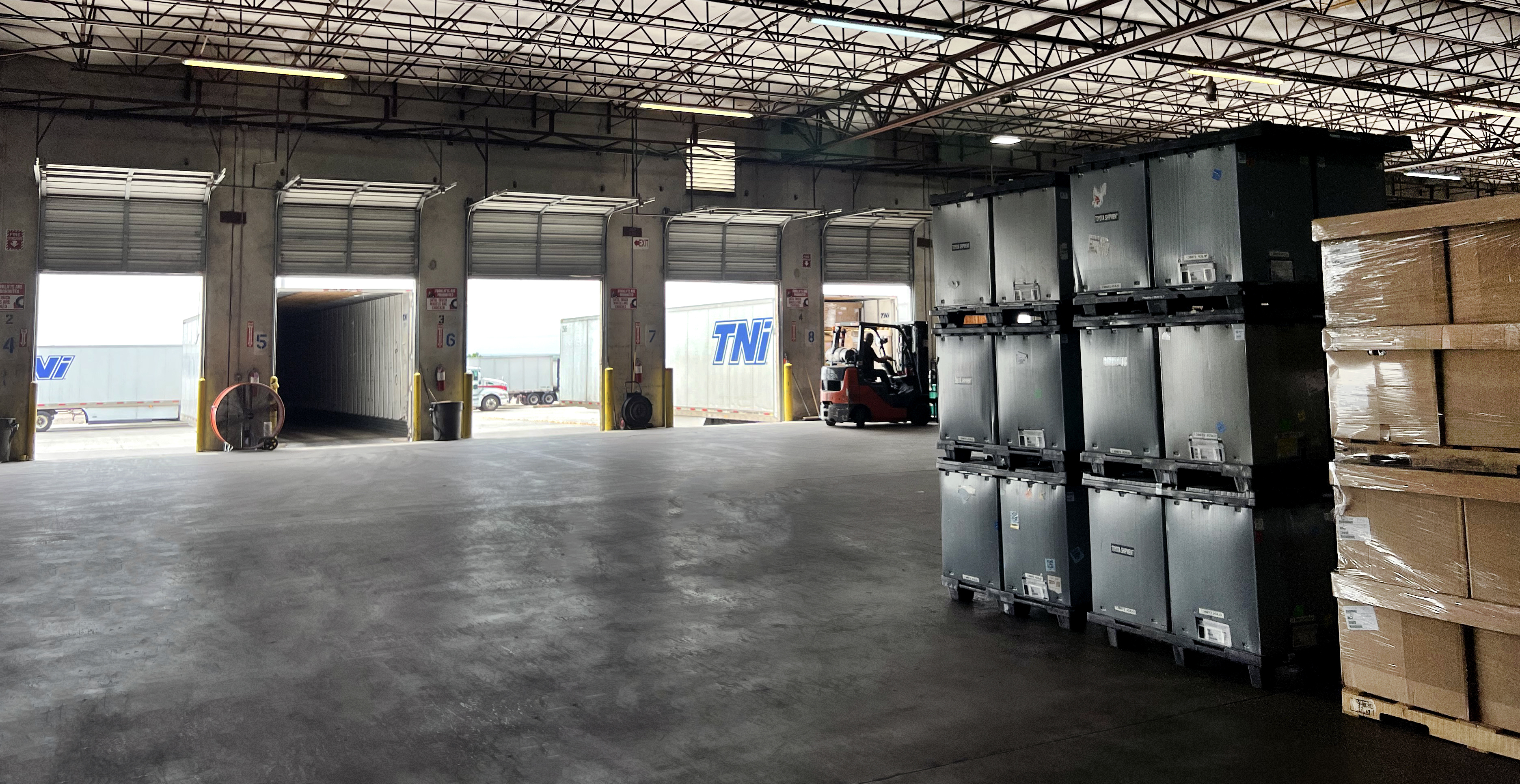 Import & Export Consultancy Services
If you are a buyer or seller of goods with global shipping, logistics, warehousing, and other transit-oriented needs, an import and export consultant that knows how to maintain continuity and meet requirements can guide you through every step you will need to take when developing processes.
Tri-National, Inc. provides import and export consultancy services, specializing in the transport of goods between the U.S., Mexico, and Canada.
We will help you understand every aspect of the import process and can support your organization with export consulting services when needed. Our knowledgeable teams know the ins and outs of:
Import/export processes & procedures
Customs clearance & governmental regulations
Compliance
More!
Expert Import Service Provider
Tri-National will provide you with the information needed to correctly follow all local guidelines for importing products to your country of choice. We bridge the gap between client needs and local regulations.
From defining the best organizational strategies for your shipments to assisting with the coordination of freight forwarding and warehousing services, we identify ways for you to save money.
Our import services provide more than just financial relief. We want you to feel confident that your shipments are secure and will reach their destinations without setbacks.
Professional Export Consulting
Exporting goods with minimal transit roadblocks should always be the goal and Tri-National has the experience to reduce logistics inefficiencies that are often caused by export challenges.
Tri-National Services
In addition to offering import/export advisory services, Tri-National specializes in a wide range of other door to door service provisions that are presented with a dedication to supporting your business objectives. They include:
Warehousing and cross dock capabilities
Online tracking software and satellite tracking
24/7 support for operations and customer service (including bilingual support)
In addition to our many service offerings, we also believe in employing a professional truck fleet of drivers who are supported by best-in-class benefits. By providing great careers for our teams, we can better support your needs.
Service Area
You will find Tri-National service centers throughout the NAFTA corridor. Your exports and imports are supported in whatever region they travel through – always.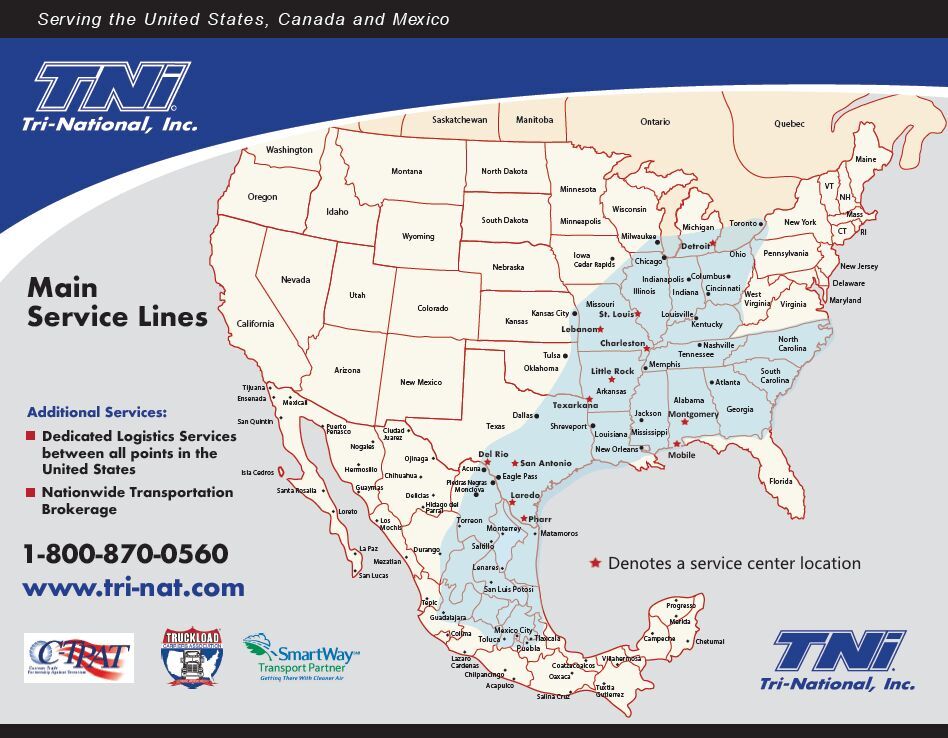 Contact Us Today
As experienced, dedicated import and export consultants, Tri-National will be with you through your import and export processes, offering guidance for every requirement you need to meet and plan you put in place. We have your best interests in mind and know what it takes to make logistics effortless and without interference in North American markets. Ready to get started? Contact us today for more information and put your trust in an importer and exporter that can meet your unique needs.
---