15 Gifts for Truck Drivers This Holiday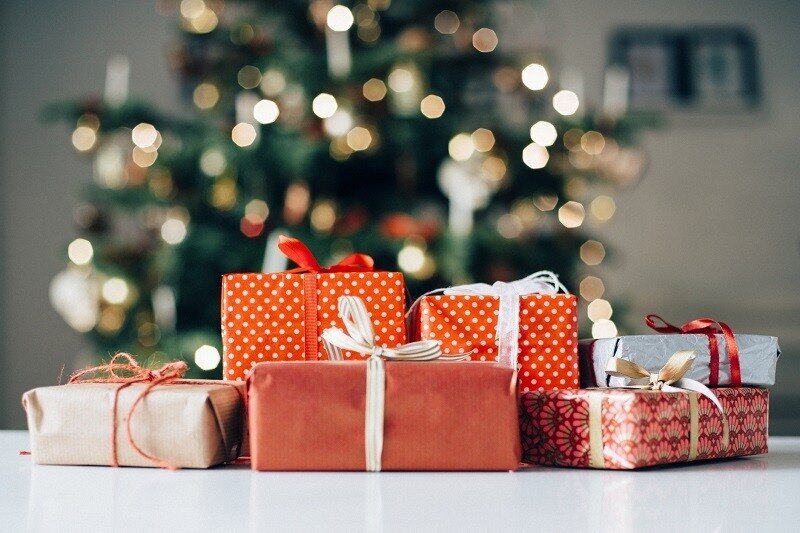 Need a stocking stuffer or can't think of that perfect gift for the truck driver in your family? Tri-National, Inc. put together a list of 15 great gifts for truck drivers this holiday season.
Best Christmas Gift for a Truck Driver
Semi-truck drivers live on the road and seek thoughtful gifts, as well as practical gifts that they can use in their career. Choose from any of the high-quality gift ideas below to provide joy to a semi-truck driver this Christmas:
1. Comfortable Seat Cushion
Semi-truck drivers spend hours in the cabs of their big rigs. Extra comfort through a padded seat cushion with comfort gel, foam, or other padding can make all the difference.
2. High-Quality Pillows and Bedding
After a long, hard day of work, semi-truck drivers just want to relax. Pairing high-quality pillows, sheets, and blankets with a comfortable sleeper mattress can be a perfect addition for a good night's sleep.
3. Snacks
Your favorite trucker will get a little hungry sometimes. Give them a mixture of healthy, sweet, and salty snack offerings to munch.
4. Personalized Thermos, Mug, or Tumbler
Every semi-truck driver needs a good thermos, mug, or tumbler to help stay hydrated. Make it even more special with a personal name inscription. Insulated options are available to keep drinks hot and cold.
5. Travel Refrigerator/Oven
Good food choices are hard to find for semi-truck drivers. A travel refrigerator is helpful tool to keep food for preparation. Travel ovens like slow cookers can be used to cook food while traveling so the driver has a nutritious meal to enjoy when it's time to stop.
6. Dash Cam
Safety is always at the forefront of commercial transportation and some semi-truck drivers may want a little extra reassurance. A dash cam can add more security to monitor traffic and provide video evidence of any incident that occurs.
7. First-Aid Kit
Another practical gift idea is a first aid kit. It is the first line of defense in the case of an emergency on the road and is a resource that any semi-truck driver can use.
8. Lock Box/Mini-Safe
Keeping valuables secure is difficult while traveling. With a combination or key lockbox/mini-safe, a semi-truck driver has peace of mind that cash or jewelry is safeguarded within the truck.
9. Seat Organizer
Moving on the fly makes it hard to stay organized. However, a semi-truck driver is able to keep everything in its place with a seat organizer. Many models are able to be mounted to the passenger seat for easy access and can store everything from tablets and computers to documents and drinks.
10. Solid Work Boots
Over the road comfort and functionality is vital, as semi-truck drivers travel in all sorts of climates. A durable pair of work boots is the foundation for any outfit to stay warm and provides additional safety with a closed toe.
11. Supportive Clothing
A semi-truck driver is constantly out in the elements, in addition to being behind the wheel. A warm coat, work shirts, pants, and socks are great gift ideas to help your favorite trucker remain supported during the long-haul.
12. Insulated Work Gloves
The cold can easily creep in while making a repair or walking into a truck stop. Insulated work gloves keep a semi-truck driver's hands warm while they work or travel to and from the cab.
13. Sunglasses
The sun can be brutal on the road and eyes can quickly become tired without proper protection. Gift a semi-truck driver a high-quality pair of sunglasses to help with visibility.
14. Trucker Hat
It's called a trucker hat for a reason! A trucker and their hat go together, and a personalized hat or one with their favorite brand is a perfect addition to a driver's daily wardrobe.
15. Hands-Free Headset
The best way to stay in touch with your favorite driver while they are on the road is through communication. A wireless headset that is hands free is the safe way to keep connected. Semi-truck drivers can also use headsets to communicate for work-related needs.
Apply for A Truck Driver Position
At Tri-National, Inc., our semi-truck drivers are valued for their career dedication and industry expertise. We are seeking drivers for open positions on our team, and provide numerous incentives and benefits, such as:
Competitive pay
Flexible home time
Paid time off
Health, Dental, Vison, and 401k plans
Bonuses
State-of-the-art equipment
More!
Apply today and contact us for more information about driving for a transportation provider that values you and your needs.